Top Rated Atlanta Cleaning Services with the
Convenience of Booking Online

Instant Online Booking
View complete pricing & availability with the added convenience of booking online.
Background Checks
All of our cleaners go through extensive background and reference checks.

We Bring the Supplies
We bring all the supplies and equipment needed to provide you with the best cleaning experience.

Bonded & Insured
We are a legitimate business. As such, we are fully licensed, bonded and insured.
Meet a Few of our Cleaners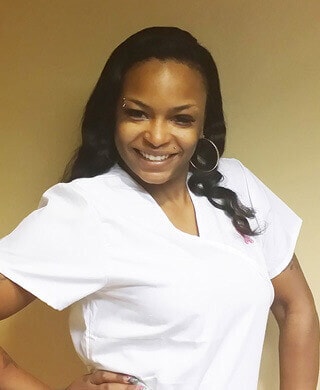 Latesha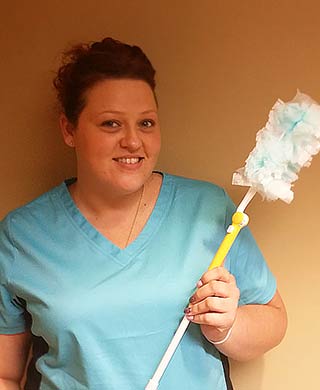 Rachel
Shareena
Brandy
Quality Atlanta Maid Service
Experience Royalty
English speaking cleaning maids
Background checked cleaners
100% satisfaction guaranteed cleanings
Dedicated team to clean your home or business
Green cleaning products are used free of charge
Fully licensed, bonded and insured
What separates us from other
Atlanta cleaning services

Added Convenience
With the ability to schedule an appointment online, you can instantly see all pricing and availabilty.
Commitment to Safety
We understand that you are letting us into your home or business. Therefore, we rigorously screen all of our maids.

Quality is Our Priority
While we are by no means perfect, if you are not happy with the job, we try our best to make it right.

Green Cleaning Products
In our ongoing commitment to protect the environment, we use a wide variety of green cleaning products.
Unmatched Support
Our online portal makes it easy for you to make appointment changes and contact us for support.

Pay Via Credit Card
Don't worry about cash or checks. Pay with a credit card when the job is done.
See what customers around Atlanta say about us
These ladies were fantastic.

Racheal and Brandy haven't even managed to pull out of the driveway yet and I'm running to the computer to post! My house has never looked or smelled better. We had the deep cleaning done and it is the best money I've spent. The price was fantastic and I plan on signing up for bimonthly services.

First time using Atlanta Green Maids

They were exceptional! Excellent attention to detail, nothing was left out of place, and they showed up/left exactly at the times promised. Will definitely be using their services again!

Bonnie and Rachel do a great job.

They arrive on-time and have all the cleaning supplies they need to do the job properly. My wife really likes the green products that Atlanta Green Maids uses … the house smell fresh. The ladies work hard, they are pleasant, they are extra careful when they're cleaning around our delicate breakable items, and they do a thorough job of cleaning. No hassles, just great service!

Best maid service I've ever used and I've used 5 in the Atlanta area. On time, super nice, cleaned every inch of my place.
A Little, About Us
Atlanta Green Maids is a family owned and operated Atlanta cleaning service that tries to meet the needs of busy home and business owners. Founded in 2012, we have quickly grown to be one of Atlanta's largest and top rated cleaning companies. This success comes in large part from our strong commitment to customer service and satisfaction. We believe that the true measure of a service company is not perfection, but rather how well it handles its mistakes. To that end, we provide a 100% satisfaction guarantee on all of our work. If something is not your liking, we will come and re-clean the area in question free of charge.
As part of our ongoing commitment to protect the environment, we also use a wide variety of green cleaning products. These products not only clean just as effectively as traditional cleaners, but they do so without many of the harmful chemicals and fumes. This makes our services perfect for expectant mothers and those with young children who would like to avoid exposure to harsh chemicals.
Schedule Your Cleaning, In Minutes!